Course Director
Mary C. Townsend, Dr. P.H.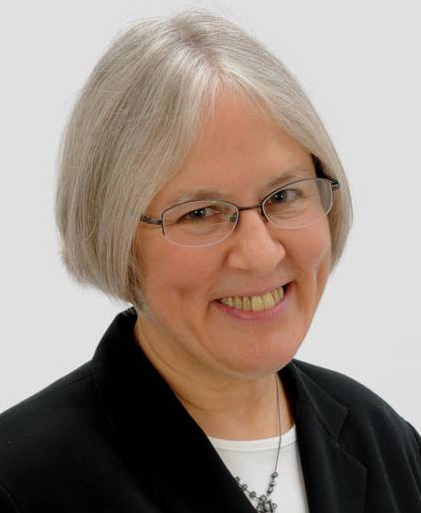 Dr. Mary Townsend is an Independent Spirometry and Epidemiology Consultant for industrial, government, and research clients and an Adjunct Assistant Professor of Environmental and Occupational Health at the Graduate School of Public Health, University of Pittsburgh.

She consults for OSHA's Directorate of Standards and Guidance and recently helped develop the Spirometry Testing in Occupational Health Programs: Best Practices for Healthcare Professionals Guidance Document, released on March 27, 2013.

She received the 2013 American College of Occupational and Environmental Medicine (ACOEM) Award for Health Achievement in Occupational Medicine. She is lead author of ACOEM's Position Statements on Spirometry in the Occupational Health Setting - 2011 Update and Evaluating Pulmonary Function Change Over Time in the Occupational Setting, and has been an active member of the American Thoracic Society (ATS) for over 30 years.

She frequently presents workshops and lectures on the interpretation and pitfalls of Spirometry in the Occupational Setting at annual ACOEM meetings, both at the national and regional levels. She has also presented Pre-Conference NIOSH-Approved Spirometry Refresher Courses for the American Association of Occupational Health Nurses (AAOHN) at their annual Symposium & Expo. She presents frequent Sunrise Seminars for the American Thoracic Society (ATS) on "Real-world spirometry: Avoiding technical pitfalls and choosing an interpretation algorithm."

She presented an illustrated summary of Technique and Equipment Pitfalls in Spirometry at the NIOSH Workshop on Best Practices in Workplace Surveillance in 2001. She was first author of Is My Lung Function Really That Good? an article on real-world spirometry problems that

elevate

test results, published in

Chest

in 2004. She is a member of the

Chest

Editorial Board and was named one of the top 5% of reviewers for 2009, based on the number of papers reviewed and the timeliness and quality of the reviews. She also serves as an occasional reviewer for Thorax, American Journal of Respiratory and Critical Care Medicine, Journal of Occupational and Environmental Medicine, and the American Journal of Infection Control.


Dr. Townsend is an experienced, enthusiastic teacher of NIOSH-Approved Spirometry and Spirometry Refresher courses. Her goal is to teach not only what the recommendations and requirements are for conducting tests and interpreting results, but also why the recommendations and requirements were developed. She is course director for M.C. Townsend Associates, LLC as well as for the Johns Hopkins Education and Research Center for Occupational Safety and Health.

For more than 30 years, she has taught health professionals how to conduct spirometry tests, designed spirometry quality assurance programs, and provided consulting services for numerous research, industrial, and health care clients. Her clients have included General Motors, Dow Chemical Corporation, BASF, Alcoa, the Occupational Safety and Health Administration (OSHA), the U.S. Library of Congress, the National Institute of Occupational Safety and Health (NIOSH), and numerous other industrial clients and government agencies.

Before working as an Independent Consultant, she worked as a Visiting Scientist and Research Epidemiologist at NIOSH, and as an Assistant Professor of Epidemiology at the University of Pittsburgh.